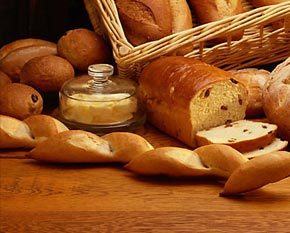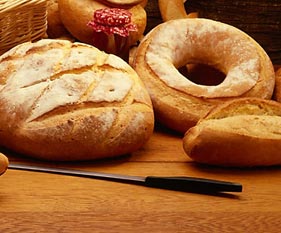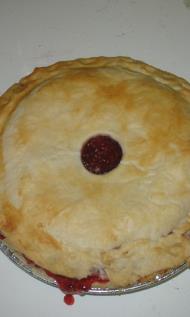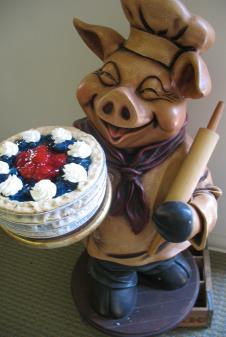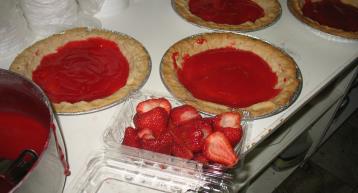 OUR PIE FLAVORS INCLUDE 

APPLE - APPLE CRUMB

APPLE CRANBERRY

BANANA CREAM - BUTTER PECAN

CHERRY - CHERRY CRUMB

CHOCOLATE CREAM - MERINGUE

COCONUT CREAM, CUSTARD or TOASTED

DOUBLE or TRIPLE  CHOCOLATE

STRAWBERRY or PINEAPPLE CREAM

GRAHAM CRACKER CREAM

LEMON MERINGUE or CRUMB

PEACH or PEACH CRUMB

PUMPKIN or PUMPKIN CHEESE

RAISIN - PECAN

KEY LIME - SHOO FLY

COOL PARFAITS IN MANY FLAVORS

*RHUBARB  or  *RHUBERRY

*STRAWBERRY  or  *STRAWBERRY RHUBARB

*BLACKBERRY  or  *BLUEBERRY

*RASPBERRY

*ALL BERRY PIES IN SEASON  & CRUMB STYLE

IF YOU DON'T SEE IT...ASK US...WE HAVE MANY MORE AND  REGULARLY MAKE

NEW PIES

... CUSTOM REQUESTS WELCOME ...

CALL TO ORDER PIES

With a Williams pie, you will provide a treat for your family and loved ones that you won't find made fresh baked in a super market, grocery chain, or industrialized bake shop. GUARANTEED!! 

All Williams pies are handmade. This includes the crusts, creams, custards, crumbs, fillings, meringues, etc.  The 10" size weigh between 2.5 and 4+ lbs, depending on type and filling and cost only $13...with $1 extra for cream or parfait. We try to keep to these prices, but with fruit, berry and cherry pies we must adjust price based on changing market conditions/prices. Please ask.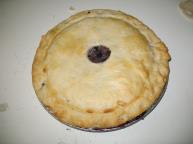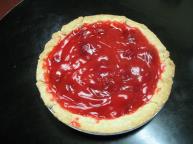 Fresh Raspberry (extra cost)

Fresh Strawberry (Cream optional)

In season

Fresh Blueberry (In season)

Patriot Pie Special for the 4th

Store Hours

Tue -Thu 7-6

Fri -Sat    7-7

Sunday - 7-2

  Mon- Closed

If you would like a special order, ask us, we aim to please and LOVE to create new pies!!.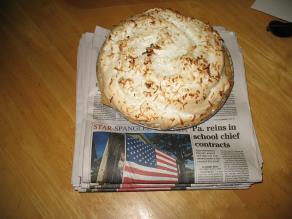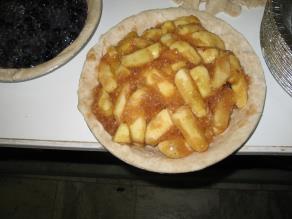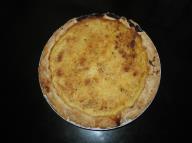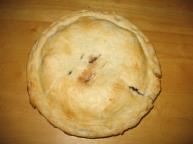 Why Williams Pies?

Our crusts are made not from lard and powdered milk, but from whole milk, flour, butter and eggs. The filling came from real fruit and the custards and crèmes "home­made" from old family recipies.

These are real "old-fashioned" hand-made pies in the truest sense of the word.

They are 10" deep dish pies averaging about 2 lbs. 6 oz (Graham Cracker creme) 2 lb 8 oz. (regular creams and custards) and 3 lb 3 oz (apple and most other fruits). Some pies even  approach 4 lbs. They are substantial and delicious.

Call ahead to order your favorite and we will tell you when it will be available for pick up ….

oven warm 

570-207-9700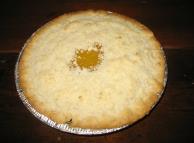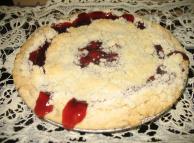 Ask About Our Great Kolachi

(Pastry Rolls)

Walnut (Raisins Optional)

Poppyseed (Our Own Blend)

Prune (Leckvar)

Apricot

Cream Cheese with Fruits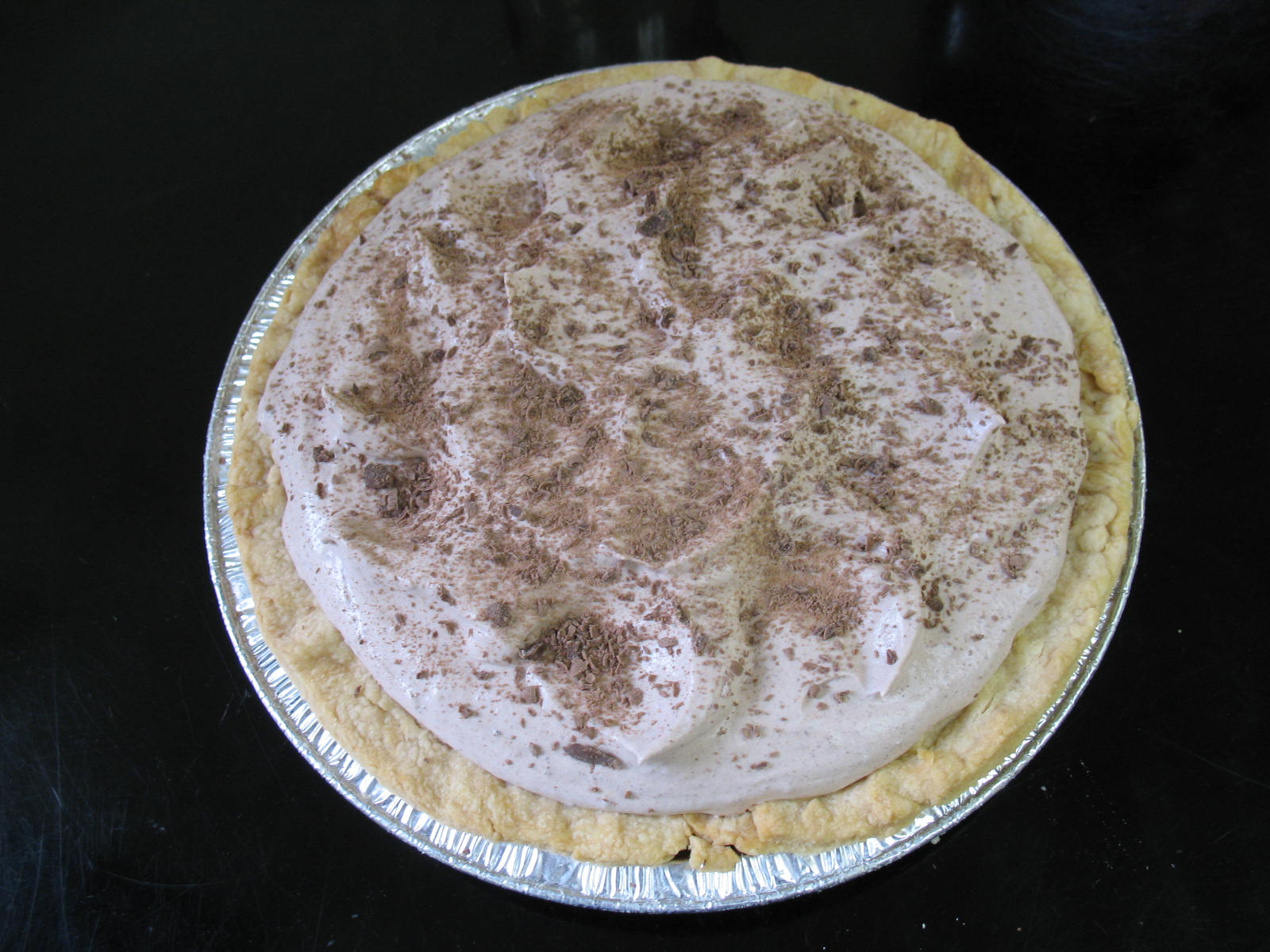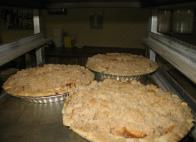 ASK ABOUT OUR

LOW SUGAR PIES

ASK ABOUT OUR

MEAT DINNER PIES

ASK ABOUT OUR PARFAIT PIES

ASK ABOUT OUR w/ "CHEESE" PIES

Now at:

227 E. Drinker St.

Dunmore, PA

570-207-9700

WHOLESALE INQUIRIES WELCOME

ASK ABOUT OUR KOLACHY & BREAD

FUNDRAISER INQUIRIES WELCOME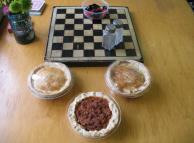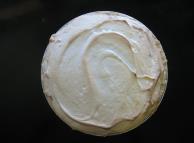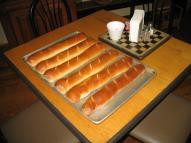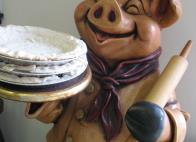 Williams Pies Have Been Featured At

Aurants - Duryea

Chick's Diner - Scranton & Hawley

Collonade Catering - Scranton

Eagle Lake Resort - Gouldsboro

Linda Ks Cafe - Scranton

Linden MiniMart - Scranton

Mohegan Sun - Wilkes Barre

Neen's Diner - Scranton

Taylor Deli - Taylor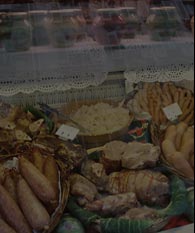 Dark Region Road

Ransom PA

Williams retail store on Drinker St. in Dunmore is closed. We are evaluating other Dunmore retail locations.

Baking continues at our Ransom PA  location. Call for pickup, delivery and wholesale information.

Wholesale

Retail Sales

and

Home Delivery

570-585-6813

After 7/8/14